St. Mary/McCormick Academy recognizes the importance of helping young learners take their first steps toward a quality education. At our academy, young hearts are nourished in a strong family-oriented environment. Talented teachers and aids open young minds full of wonder and awe to exploration and discovery. Our Preschool and Young 5's classes are licensed by the Michigan Department of Preschool and Daycare Licensing. Come join all of our blessings here at St. Mary/McCormick Catholic Academy in Port Huron, Michigan!
Students must be 3 by September 1st and fully potty trained to join our Preschool program.
We go on fun field trips to enrich our curriculum and learn with hands-on experiences!
Our Preschool allows children to become familiar with a school setting while also enjoying imaginative play.
Through one-on-one, small group, and whole group activities, students have the opportunity to participate in a variety of activities with the emphasis based on social development, following directions, and developing good academic habits.
Students are introduced to the alphabet and phonetic sounds of each letter. There are new themes that are focused on each week while exposing the children to an interest and love of learning.
We offer Preschool to our youngest Cardinals 2, 3, or 5 days a week. They may come half day (7:45 A.M. – 11:00 A.M.) or full day (7:45 A.M. – 3:00 P.M.).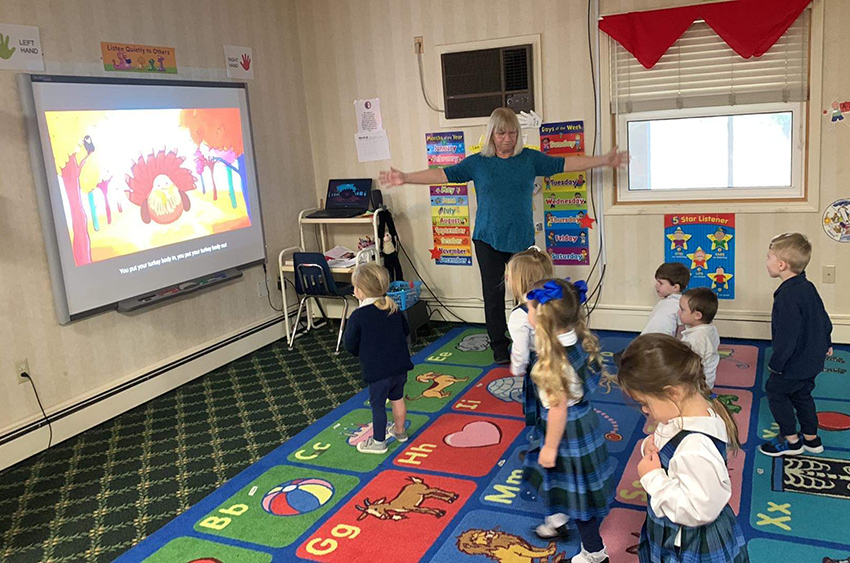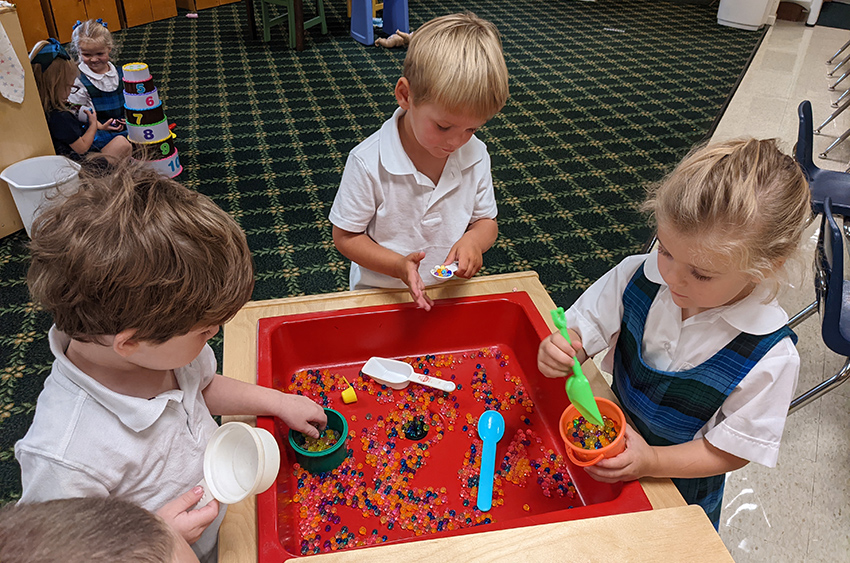 A Typical Day in Preschool at St. Mary/McCormick
A day in preschool involves lots of dancing and singing. The students learn how to sing our ABC's, days of the week, and even the months of the year. We count daily by clapping our hands or exercising as we count to 100. They sing to please God by learning fun songs that keep us moving. Your child will develop fine motor skills in coloring, tracing, cutting with scissors and using a variety of materials during art classes. There are social interactions as we make new friends who enjoy the things we do. Emotions are huge at this stage of our development, and we learn to use the appropriate words and actions not to hurt our friends' feelings or bodies.
There is so much to learn, so much to do, and so much to explore in the preschool classroom. The curriculum based on the students' needs year to year. So, each year may be different from the previous years since each student is unique. The children learn Social/Emotional skills leading to a goal of sitting quietly, using their manners, minds and hearts by the end of the school year. If they know some of the letters and numbers, it is an added bonus. Come join the fun at St. Mary McCormick Catholic Academy!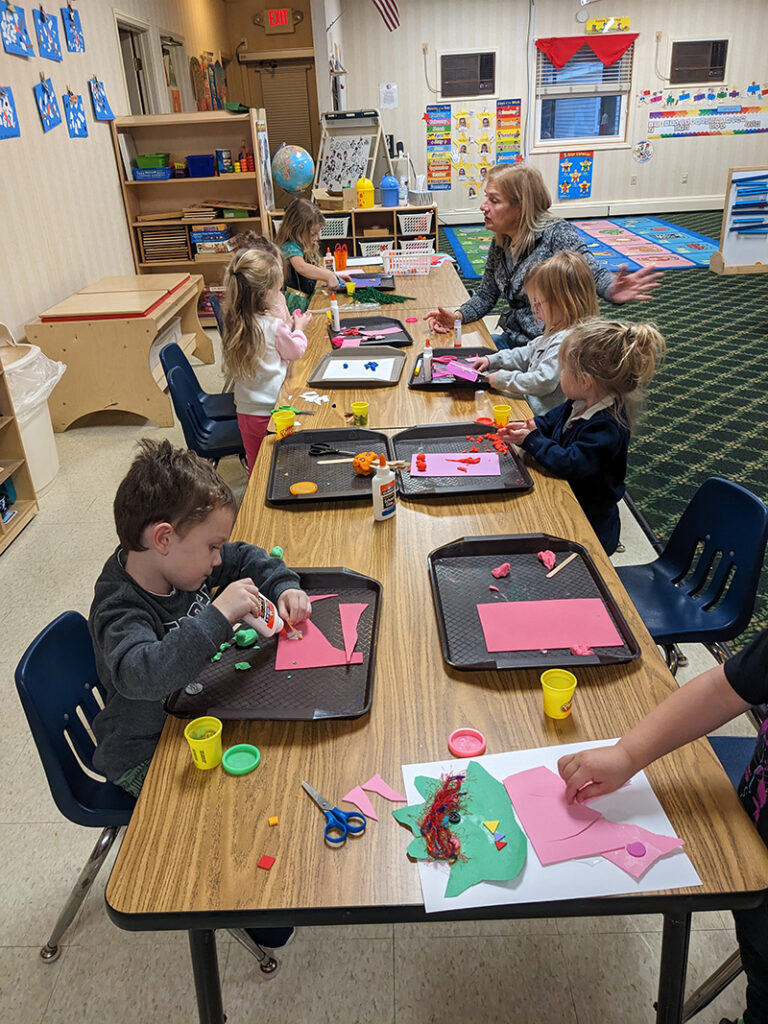 Preschool Highlights at St. Mary McCormick Catholic Academy
Religion
Daily prayer at snack and morning announcements
Learn how to make the Sign of the Cross
Learn the Our Father prayer
Learn the Grace prayer/Bless their meal
Science
Learn about Cause and Effect
Learn about the Earth and how God created it
Learn about the weather
Social/Emotional
Promote kindness
Learn about our feelings & how to control them
Language Arts
Learn to recognize their own name and names of other students
Begin to understand printed letters
Learn to recognize their ABCs both capital and lowercase
Math
Learn to count
Introduced to numbers up to 100
Use IXL Math Program to improve math skills
Come Join the Fun at St. Mary McCormick Catholic Academy!