Our academy prepares middle school students for challenging college-preparatory high school education. Middle school students also have the opportunity to refine leadership skills and technology skills in many different capacities.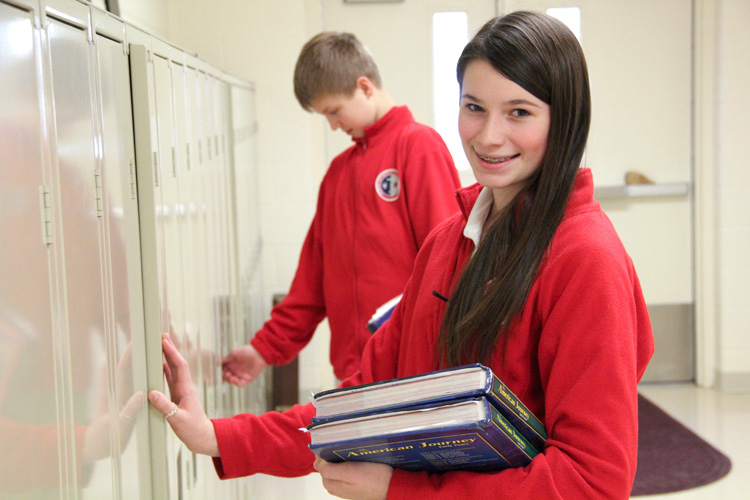 Enrichment
Students can participate in band, athletic teams, book club, math club, Academic Olympics, yearbook, partners in prayer, Student Council or the National Junior Honor Society.
Spiritual growth
Our middle school students take on major responsibility in morning prayer and pledge, in altar serving, in hosting mass, in our school wide "Peacebuilders" program, and throughout preparing for the Sacrament of Confirmation.
What they'll learn:
Common Core Standards